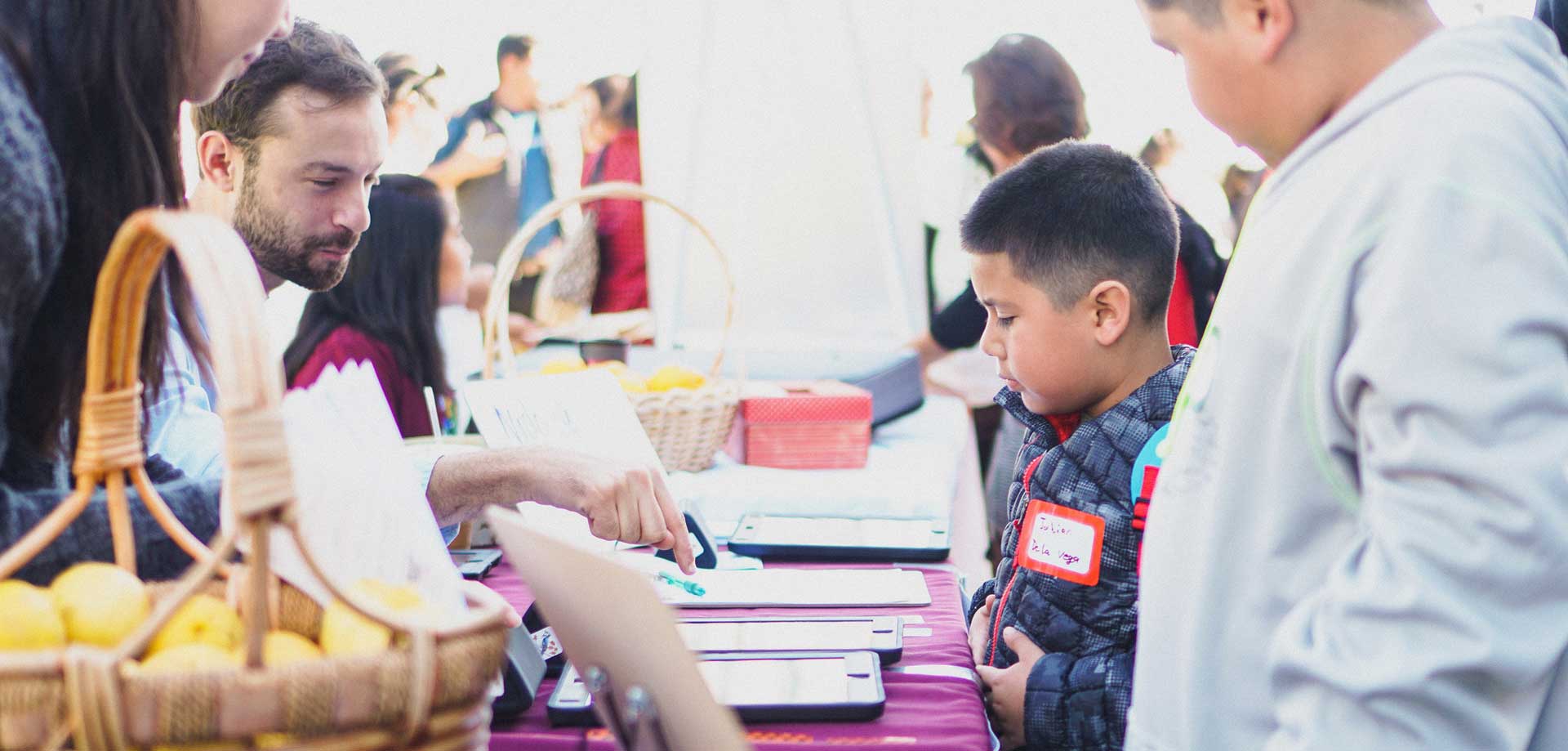 Oaxaca is home to dozens of indigenous languages
Many speakers of these languages live in Santa Cruz and throughout the Monterey Bay. As part of our mission to increase awareness of indigenous Oaxacan languages, Nido de Lenguas regularly travels to local festivals and events to engage with the community, teach vocabulary using games, and establish connections with native speakers.
Volunteers from Nido de Lenguas have attended the Dia de los Muertos festival, the Viva Oaxaca Guelaguetza, the Martin Luther King Day festival, and the Senderos Latino Role Models conference, among other events. These events allow us to connect with and inform the community about Oaxacan languages, as well as upcoming Nido de Lenguas events.
Upcoming Pop-up Events
Sunday, June 19, 2022
Stories of Oaxaca: Oaxaca in Santa Cruz
Location: Museum of Art and History (Santa Cruz, CA)
Time: 2 pm – 3:30 pm
Saturday, October 29, 2022
Día de los Muertos
Location: Evergreen Cemetery (Santa Cruz, CA)
Time: 12 pm – 4pm
Saturday, April 8, 2023
Historias de Culturas: Oaxaca in Santa Cruz Film Screening (language, food, medicine)
Location: The 418 Project (155 River St., Santa Cruz, CA)
Time: 6 – 8:30 pm
Sunday, April 16, 2023
Vive Oaxaca Guelaguetza
Location: San Lorenzo Park (Santa Cruz, CA)
Time: TBA