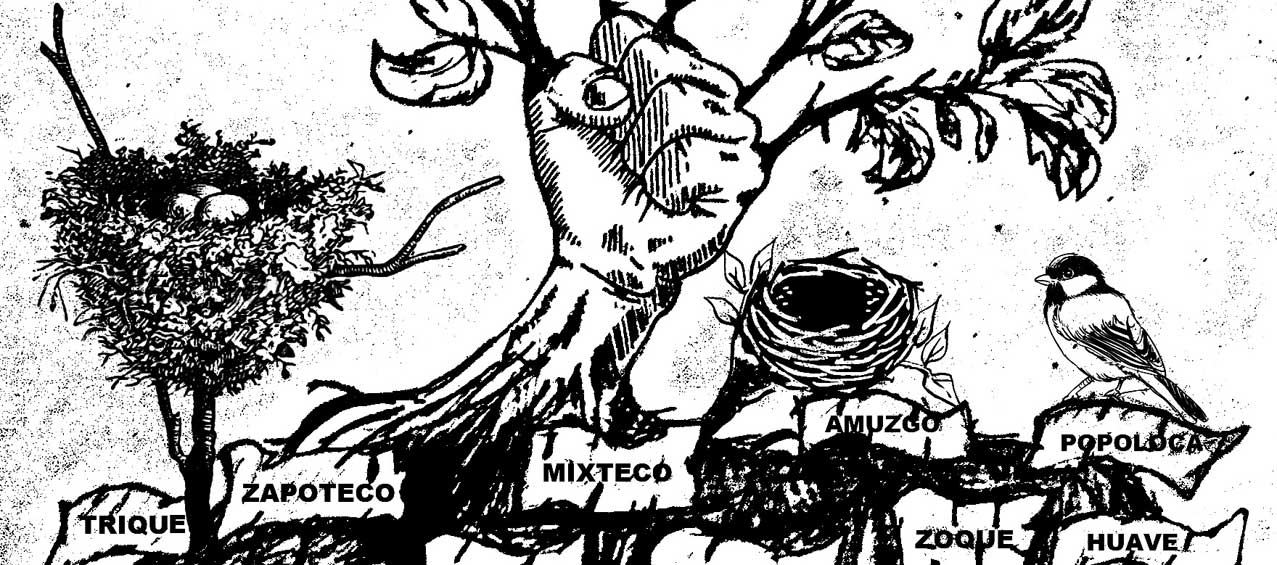 Nido de Lenguas
September 1-3, 2017
The inaugural Nido de Lenguas (Language Nest) will take place on September 1-3, 2017, bringing together community members and linguists from UC Santa Cruz. The event will introduce participants to the indigenous languages of Mexico through hands-on activities involving both language and culture. The Nido de Lenguas is a parternship between WLMA and Senderos, a non-profit organization dedicated to creating pathways to success for the Latino community in Santa Cruz County.
Over three days, participants will learn about two indigenous languages of Oaxaca — San Martín Peras Mixtec and Santiago Laxopa Zapotec — through a variety of activties, including demonstrations of the sounds of Mixtec and Zapotec, performances of Mixtec poetry and songs, classes on basic words and phrases in Mixtec and Zapotec, the opportunity to undergo traditional Zapotec healing, and instructional demonstrations of Mixtec and Zapotec cooking.
The Nido de Lenguas is made possible by a generous grant from the University of California Humanities Research Institute. It is supported by the Institute for Humanities Research at UC Santa Cruz.